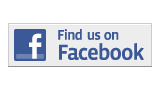 ---
News
Assistant Public Safety Chief Terminated
By Monique Madan
Monique.madan001@mymdc.net

LET GO: The top public safety official at West Campus—Hector Pujadas— was fired after being accused of selling six textbooks from the lost and found facility, according to a notice of termination signed by Ana DeMahy, director of the campus' Administrative and Student Services. COURTESY OF MDC
The top public safety official at West Campus—Hector Pujadas— was fired after being accused of selling six textbooks from the lost and found facility, according to a notice of termination signed by Ana DeMahy, director of the campus' Administrative and Student Services.
Pujadas, who said he worked at the College for more than five years, was terminated on Oct. 21. 
He is accused of selling textbooks that ranged in price from $4 to $76 between July 7 and Sept. 21. The books were sold for $271.75,  according to documents in his personnel file.
"They have no proof. I don't know what happened and I don't care," Pujadas, 39, said. "I haven't been working for a month."
Pujadas was placed on administrative leave on Oct. 3 while the College investigated the incidents, according to the notice of termination. Documents state that Pujadas crossed out textbooks that were College property from the campus' lost and found storage facility and sold them to the eFollett campus bookstore.
The first incident allegedly happened just two days after he was transferred from North Campus to be the lead Public Safety officer at West Campus; Pujadas sold  "Interactions 1: Reading" for $4.
He is accused of selling five other books shortly after.
"They were my books," Pujadas told The Reporter. "I was an employee and I am still a student. I need eight more credits to finish. I have the right to sell my books."
Pujadas stated in an email to Clive Bridges, employee relations officer at Human Resources, that the books sold were a compilation of his own books, his stepdaughters' books and some given to him by friends. The notice of termination said the College investigated his responses and that there was no evidence to support his statements.
The College checked both his stepdaughters' records; according to documents in his personnel file, nothing indicated their having taken the courses associated with the textbooks.
"Those books, they had given them to me. Honestly, I do not see what the big deal is," said his oldest stepdaughter, Yoany Echemendia, who said she was a student at MDC several semesters ago. "My stepdad would never steal. Some people care about money, he doesn't. He really loved his job."
According to DeMahy's notice, "evidence from a number of sources" indicated that Pujadas "clearly failed to adhere to the College's Work Rules and Procedures governing the custodial responsibilities of lost property." 
The action is considered a violation of  College Procedure 2410 C.2.n.: "Use of official position for personal gain or personal advantage. This is considered a conflict of interest by the College."
Officials would not elaborate on who those sources are.
"We are outside vendors—we have no information," said Omar Betts, district director for all MDC bookstores. Betts also declined to say who discovered Pujadas selling the books.
Pujadas said he has "been laughed at and treated like a delinquent."
 
"The College is dead to me," he said. "It's time for me to move on."
More News Articles
---