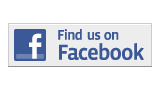 ---
News
Tuyo Is Now Yours
By Brittany Esquijarosa
Britt.Esquijarosa001@mymdc.net
Miami Dade College Wolfson Campus just got a whole lot tastier with the opening of the high-end restaurant Tuyo.
The new state-of-the art restaurant located atop the 8th floor of the Miami Culinary Institute opened on Oct. 28.
Tuyo overlooks views of the bay and the Miami skyline. It seats 65 people, and was designed with sustainable and energy-efficient features.
Prices range from $12 to $45 a plate.
"It is set out to be the ultimate dining destination in Miami," Director of MCI John Richards said.
Award-winning chef Norman Van Aken, who will serve as Director and Executive Chef at Tuyo, created its New World cuisine menu.
New World cuisine is a fusion of local South Florida-inspired dishes, such as pan-cooked fillet of Key West yellow tail, with a mix of Latin and Caribbean foods all derived from an organic, farm-to-table philosophy.
"I wanted to show my love of Florida and the many flavors not only its food has, but its people as well," Van Aken said.
The restaurant will be used exclusively for college events from Sunday through Tuesday, and open to the public for dinner on Wednesday through Saturday evenings.
Tuyo will be open for dinner on Wednesday's and Thursday's from 6p.m to 10p.m and on Friday's and Saturday's from 6 p.m to 10:30 p.m.
The restaurant will not be staffed by MCI students, but will have sous chefs, cooks, servers, and waiters, which will utilize two separate kitchens for the execution of the food.
However, students will be allowed to go behind-the-scenes to get a first hand look at how a fine dine cuisine restaurant operates   
"Tuyo will serve as more than just a restaurant, but as an environment where we can learn the true definition about fine dining," hospitality management major at MCI Adrianne Oberador said.
Faculty at MCI, believe Tuyo will bring focus to their primary mission of achieving the highest standard in food, culture and innovation.
"Once you're in the restaurant, it will sink in how much this school has dedicated itself to the city of Miami in a significant way by giving it back such a rich, cultural experience." Van Aken said.
For more information, contact:
John Richards
305-237-7024
Jrichar2@mdc.edu
More News Articles
---