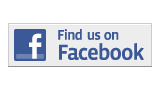 ---
Sports
Men's Basketball Team Starts Season With a Win
By Roberto Portal
roberto.portal001@mymdc.net
The Miami Dade College men's basketball team defeated IMG Academy 71-50 to start off the Stephen Cowherd era on a positive note.
Cowherd, 27, takes over as head coach of the Sharks, replacing  Matthew Eisele, who resigned last season amid allegations that he called a player a "dumb ass."
Cowherd previously served as a graduate assistant for Leonard Hamilton's staff at Florida State University. In 2001-02 he was named the Broward County Basketball Player of the Year by the South Florida Sun Sentinel.
The team Cowherd will be leading at MDC is composed mostly of freshmen.
"People shouldn't worry about our age. Our coach may be a young guy, but he knows more basketball than most," said assistant coach Brian Miller. "His style of basketball is very demanding and very upbeat. We're going to play aggressive. We're going to scrap for the loose ball, and we'll dive if we have to. As a team we're after every possession."
Cowherd acknowledges that this will be a rebuilding year for the Sharks, but he expects his team to apply pressure on offensive and defense. They will heavily relay on the three-point shot.
"I feel like he's been preparing us for the season ever since I got here," said freshman Steven Largacha the Sharks shooting guard from Pembroke Pines Charter. " In high school I never really played defense, but he's made me play both ends of the court." 
Cowherd played high school basketball at Marjory Stoneman Douglas High School where he was three time all-state selection. He played college basketball at Mississippi State University and the University of South Alabama.
"As a team we have a lot of threats, big guards that can handle the ball well, " said  Levi Noel, a guard on this year's team who transferred  from Eastern Illinois. "We're real diverse, and we have good chemistry."
More Sports Articles
---