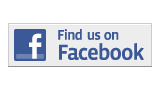 ---
Sports
Women's Basketball Team Shooting for Championship
By Alexandra Dalpe
alexandra.dalpe001@mymdc.net
The Miami Dade College women's basketball team is setting big goals as it attempts to build on last year's 11-15 record.
"I have big expectations from myself and the team," said sophomore Kesheria McNeil, a guard on this year's team. "This season I hope to win the conference, advance to the States, and then be on our way to nationals in Kansas."
The team won their first exhibition game of the season on Oct. 19 against Florida Memorial College, 66-62. But they suffered a setback in their regular season opener, losing to Daytona State College, 42-60.
The Sharks suffered an abundance of injuries during the preseason, but Head Coach Susan Summons said they have remained mentally tough. 
"I'm not going to let anything hold me back, not even an injury, from the vision I have for this season" said McNeil, who suffered a high groin injury.
Summons said the team will play an exciting brand of basketball.
"We are going to be trying to put a lot of points on the board" Summons  said.
She believes the team has the makings of a champion.
"We don't want to just settle—we want to win a title," Summons said.
More Sports Articles
---