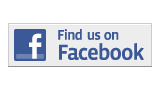 ---
Arts and Entertainment
New Drake Album Should Be Handled With Care
By Akeem Brunson
Akeem.Brunson001@mymdc.net
Love it or hate it, Drake's new album, Take Care, brings the classic consistency that gained him popularity on his freshman album, Thank Me Later.
Drake states in an interview to VEVO News, "the album is my attempt at retracing all the steps in a way more vivid manner than I have in the past."
The album opens with the track "Over My Dead Body," a song that reminisces like a musical biography that plays the ups and downs of his experiences in the high life so far as a rapper. 
The album's tone melodically flows with slow beats that have seemingly become a signature of a Drake album.
Cameos by Rick Ross, Lil Wayne, Rihanna, Andre 3000 and the legendary Stevie Wonder bring some impressive tracks to the complete LP.
There are a few tracks off-tempo with the overall flow of the album. The track "Lord Knows," featuring Rick Ross, has the signature Maybach Music tone that's synonymous with Ross.
Drake stepped a little out of his stage on this track because although he leads the entire song, Ross comes in at the end with one verse and dominates Drake.
Although outshined in "Lord Knows," Drake does impress listeners in "Practice," bringing a new look to the Cash Money hit "Back That Azz Up" in a way only Drake can.
"Practice" sounds like something that you would expect on a mix-tape, but it sets a nice homage to the Cash Money glory days.
The album already has five singles out of the total twenty tracks, but I wouldn't expect to see Drake's name mentioned for a Grammy this year—at least for any songs on Take Care.

3 stars
TAKE CARE—Drake—Young Money Entertainment/Cash Money Records—18 tracks—80 minutes 13 seconds
More Arts and Entertainment Articles
---