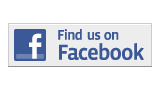 ---
Arts and Entertainment
Student Musician Hits A High Note
By Stteffanny Cott
steffanni.cott001@mymdc.net
Its not every day that a college student releases a radio single and corresponding video. But, on Oct. 26, Jorge Vito Lastayo—professionally known as Vito—debuted his song "The Wave" at LMNT in Miami's Wynwood Art District.
Lastayo, who has a finance graduate degree from Florida International University, is currently enrolled at MDC's Kendall Campus, where he is seeking a degree in music.
The 30-year-old taught himself to play the guitar by ear at the age of 18, an age he considers late for most developing artists.
"[Music is] my passion," Lastayo said. "I just want to share the message of my music and spread positivity."
The singer-songwriter notes the importance of lyrical substantiality as a critical element in his music and style.
"There's a lot of negativity in music today and we've pushed aside the encouraging and uplifting message of simply enjoying life and all it has to offer," Lastayo said. "[Lyrics] need to start with a foundation of love and positivity and transmit that."
The support of his family and friends helped to cement his positive approach toward songwriting.
 
"[Lastayo] acquires a lot of inspiration from his girlfriend and loved ones," said Carlos Arocha, his close friend. "He's a sensitive soul who is more about giving to others than to himself; he's selfless."
Lastayo, who describes his musical genre as "Island Rock," cites his Cuban background as inspiration for his music.

"I grew up in a Cuban household, so there was always very rich Latin music playing and that certainly influenced my style," Lastayo said.
He also notes classic rock as a major influence.
"I discovered The Doors in the 7th grade and their style just captivated me. Coming from former rock bands—Pulse, Anodize—it's a style that definitely resonates and comes through even with this new genre," Lastayo said.
An infusion of rhythms ranging from samba, rock and reggae fused with sharp and poignant hip-hop verses make this consolidation of sounds unique to the artist. Smooth and melodic background vocals unify this assortment of sounds into one solid, feel-good repertoire of songs.
"He is brilliant," said Hector Vazquez, music professor at Kendall Campus. "He brings the audience into his world; he's phenomenal."
Lastayo says his primary focus as of now, is working ardently—in combination with ID Media Group—toward the completion of an album which he hopes to release by 2012.
"My focus right now is in working on the album...and getting the message out there," Lastayo said. "Music is a reward in itself so I'm simply looking forward to doing it, regardless of where it takes me."

For more information, visit: www.vitomusic.com
More Arts and Entertainment Articles
---