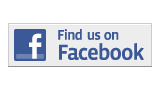 ---
Briefing
Bachelor's In Supervision And Management Offered At Homestead Campus
By Maria Moscoso
maria.moscoso004@mymdc.net
Miami Dade College is now offering a Bachelor of Applied Science in Supervision and Management at Homestead Campus beginning in Spring 2012.
The program started at the Kendall Campus in January 2010 and expanded to North and Wolfson Campus on May 2010.
Students pursuing this degree must complete the BAS application online, have earned an Associate of Science, Associate of Applied Science or Associate of Arts degree from a regionally accredited institution, or have completed a minimum of 60 semester hours with 45 credits applicable to the program curriculum.
Students must also have a minimum cumulative GPA of 2.0 or higher, and have taken MAN 2012, Principles of Management.
For more information, contact:
Jeanie Canavan
(305) 237-5109
More Briefing Articles
---