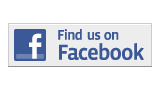 ---
Briefing
Free Meditation Classes at Kendall
By Karina Castrillo
Karina.Castrillo003@mymdc.net
The Kendall Campus Health and Wellness Center, 11011 SW 104th St., Room 2108, is offering free meditation classes through Dec. 15 on Tuesdays and Thursdays from 12:30 to 1:30 p.m.
The class begins with a group discussion, followed by meditation, mantras and stretches. Yoga mats are provided.
The classes are open to the public and walk-ins are welcome. No registration is necessary.
Classes are taught by Instructor Kirsten Rosen-Gonzalez.
"I had the idea to start these classes because people feel stressed out, depressed, and I wanted to give the community some tools to deal with the complicated world we live in," Rosen-Gonzalez said.
For more information, contact:
Wellness and Fitness Center
(305) 237-2838
More Briefing Articles
---