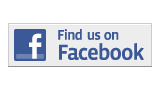 ---
Briefing
Learn Pool Through Math at North
By Maria Barrios
maria.barrios011@mymdc.ne
Miami Dade College North Campus Student Life and the Math Department will sponsor Learn Pool Through Math, an informational session that will take place on Nov. 30 from 12 to 1 p.m. at North Campus, 11380 N.W. 27th Ave., Room 4205.
A presentation followed by a billiards tournament will teach students how to use math outside the classroom and apply their mathematical skills in billiards. A variety of techniques and examples will be used in order to allow students to engage in the event, as well as the opportunity to play and learn at the same time.
The informational session is free and open to all MDC students.
For more information, contact:
North Campus Student Life Director
Evelyn Rodriguez
(305) 237-1252
erodrig6@mdc.edu
More Briefing Articles
---