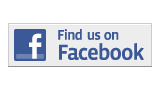 ---
Briefing
Minority Student Scholarship
By Elisa Duran
elisa.duran001@mymdc.net
The College Scholarship Foundation is awarding $500 to a minority college student. Applicants  must be of Black, Hispanic, Native American or Pacific Islander ethnicity.
To be eligible for this scholarship, the student must be U.S. citizen, have a GPA of 3.0 or higher, and currently be enrolled in a full-time post-secondary education institution.
To apply for the scholarship, students need to fill out an online application, and include their academic scores. Students must also write 300 word (maximum) essay.
The application deadline is Dec. 24.
For more information, visit:
http://www.collegescholarships.org
More Briefing Articles
---