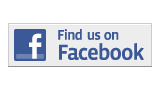 ---
Forum
Marvel Chooses Patty Jenkins to Direct Thor 2
By Richard Pizarro
richard.pizarro001@mymdc.net
Marvel Studios announced recently that Thor 2 will not be directed by its predecessor, Shakespearean actor and director Kenneth Branagh, but instead will be directed by Patty Jenkins. Although the film won't be released until November 2013, it will star Chris Hemsworth and Natalie Portman. Jenkins, who directed the academy award-winning film Monster, as well as various episodes of Entourage and Arrested Development, is an interesting choice for the comic book sequel.
Although she has experience in directing, Monster was an indie drama, not a blockbuster comic book action film. Yet, Marvel has a history of making interesting choices for their blockbuster directors. Marvel hired director Jon Favreau to direct Iron Man. Favreau was best known for his comedic roles in films with Vince Vaughn, yet he was brought back to direct the sequel and was originally attached to direct The Avengers.
Shakespearean master Kenneth Branagh directed Thor. Originally criticised by comic book fans, he delivered a great movie. The fact that Marvel has taken these risks has payed off with countless comic book blockbusters year after year.
Hopefully, some of the gritty darkness from Monster can be seen in Thor 2. In a recent interview with MTV, Tom Hiddleston, who plays Loki, said, "She clearly has an incredible grasp of story and character and a very powerful emotional engine behind her, which I think is what we need."
Although many sources indicated she was the first comic book movie director, Punisher: War Zone was directed by German director Lexi Alexander. However, Jenkins is the first female to direct a blockbuster superhero franchise film.
More Forum Articles
---