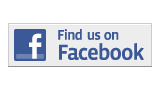 ---
Forum
Step up, step up! Come one, come all, to The Grand Old Party!
By Edith Mora
edith.mora001@mymydc.net
As our great country stumbles through a dismal economic recovery, corruption, war, and a pissed off 99 percent, all that is left to do is bow our heads and pray for a candidate in the upcoming election to arrive and spare us of our fate.
But for the 2012 election, the Republican Party will do you one better. Instead of a strong, well-prepared, empathetic leader, they'll provide their age-old elixir to disillusioned citizens: humor. With legends like Dan Quayle, W, the maverick Sarah Palin, warlock Christine O'Donnell, and trigger-happy Dick, the GOP has always made it into the homes of the likes of Joe the Plumber by becoming the butt of political satire.
If we were living in the era of yellow journalism, one could blame the media for making erroneous and hyperbolic claims about our political circus. But really, is the media sensationalizing Republicans?
When asked about his view on homosexuals, Marcus Bachmann stated, "Barbarians need to be educated."
Is a claim such as the one made by Michelle Bachmann's husband, sensational as it is, reflective of an uneducated homophobe?
Let's take a look at the unlikely ringmaster for the Republican candidacy next year, Herman Cain, and his claim to fame. Former CEO of Godfather's Pizza Herman Cain decided that his baseless 9-9-9 idea was enough of a credential to enter the presidential race.
With several sexual allegations to his name, his stance on the matter is simple: his former colleagues at the National Restaurant Association are collaborating with an evil Democratic machine to sabotage his "good name." That is why he can comfortably make Anita Hill jokes, call Speaker of the House "Princess Nancy" and go back home to his wife.
The first of Cain's campaign ads included his chief of staff smoking a cigarette. The second exposes very limited shots of downtrodden "Motor City" Detroit, an effort to solidify his position as a cliché out-of-towner exploiting the need for job creation.
This candidate is anything but charismatic. His new slogan, "How do you beat Obama – beat him with a Cain," has abolitionists turning in their graves.
It should come as no surprise that despite all these things, and like all comedic Republican acts before him, he has a mystifying number of supporters, as well as a likely win in the Republican primaries. Good Luck, Mr. Cain. You don't have my vote.

More Forum Articles
---