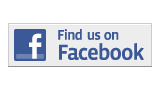 ---
News
Weather Stations at North and Kendall Campus
By Akeem Brunson
Akeem.Brunson001@mymdc.net
North Campus meteorology professor Arturo Rodriguez uses more than just a textbook as an educational reference—he uses a weather station.
"When I enrolled in the class I only expected to see some lectures on clouds and things like that," said Juliam Jasmin, a student enrolled in Rodriguez' meteorology class. "It's pretty cool to know we have [a weather station] here."
North and Kendall Campus feature a professional WeatherBug weather station network—a forecast tracking service that is used to teach math, science and geography with real-time data.
CBS4 News uses the network to provide real-time weather reports for various neighborhoods throughout South Florida.
Meteorologist Craig Setzer said that the network provides their weather channel an opportunity to personalize the show.
"We can say 'here's a look at the weather from Miami Dade College North Campus,'" Setzer said.
Rodriguez says providing real-time local weather conditions is an ideal tool for his class.
"It gives us the possibility to better understand our local weather," Rodriguez said. "It can detect the possibility of rain, lighting and other harsh weather within a three mile radius."
Rodriguez explains that the lightning detectors on campus connected to the WeatherBug weather station send warnings to Public Safety. Homeland Security also has access to the cameras that can record up to three miles in radius, he said.
Currently there are more than 5,000 weather stations connected to the network across the country,  providing real-time data on weather conditions.
Kendall Campus has had its station for about five years. It was installed to replace an older weather station on campus that was destroyed by Hurricane Andrew. The North Campus station was installed two years ago.
More News Articles
---