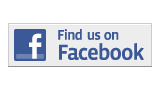 ---
Sports
Coach Susan Summons Hosts Nationally Broadcast Talk Show
By Jaime Gutierrez
Jaime.Gutierrez004@mymdc.net
Miami Dade College women's basketball coach Susan Summons co-hosted the nationally broadcast talk show, Sports Inside and Out: When Legends Speak, on Nov. 5.
The show was heard on ESPN affiliate radio stations and garnered an audience of 1.4 million listeners. It was dedicated to honoring all military veterans across the United States, and ROTC students at Miami Dade College.
Guests who called in included Sam Stith, formerly of the New York Knicks,  ex-boxer James "Bone Crusher" Smith, and former Harlem Globetrotter Bobby Hunter. Coach Summons, who served in the United States Army from 1976-79, will also be a guest on the radio November 22, when the Pentagon hosts a similar sports talk show related to the military.
More Sports Articles
---