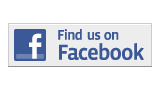 ---
Sports
Sharks off to Quick Start
By Igor Argibay
igor.argibay001@mymdc.net
Miami Dade College's men's basketball team is starting the year with a clean slate. The Sharks, which lost all its players after former coach Matthew Eisele resigned, has filled its roster with players from all across the world.
"Everybody is new on the team," said Head Coach Stephen Cowherd, who was promoted from
assistant coach before the start of the season.
Cowherd recruited players from London, Texas, Canada, and Bahamas. He built what he believes to be a promising foundation. The coach has had his hands full, putting the pieces together to assure that everyone is in the right place.
So far, so good.
The Sharks won three of their first four games this season.
"I feel like we're coming together. We're getting there slowly but surely," said Malik Jackson,
a forward for the Sharks.
Jackson, 19, has caught the attention of his teammates and coaches with his ability to score from beyond the arc. The New York native leads the team in scoring, averaging 18 points per game.
He had his best game of the year on Nov. 9 against Rise Academy, scoring 35 points to lead Miami Dade College to a 112-98 victory. Jackson scored in double figures in all four of the Sharks games this season.
Cowherd believes that Jackson, a Gordon College (Ga.) transfer, will vastly improve as the season progresses.
"If he keeps playing hard, his size and his skill level will carry on and produce," Cowherd said about the 6-foot-7 forward. "I have no complaints about the kid."
More Sports Articles
---