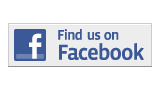 ---
Briefing
Professor Exhibited Overseas
By Maria Moscoso
maria.moscoso004@mymdc.net
Miami Dade College professor of fine art Alberto Meza was part of an exhibition in Seoul, South Korea this past September.
The event was the celebration of the 1,000 anniversary of the first printed work, called the Tripitaka Koreana (Buddhist scriptures) carved in 81,340 wooden printing blocks.
The exhibition, titled "World Plate and Print Art Exhibition — Millennial Wind," brought together 72 artists from 42 countries, showcasing some 130 works of art, and took place in the Haein Temple, where the Tripitaka Koreana is located.
Professor Meza has received previous international success, including a Third Place award in the International Print Biennial in Buenos Aires, Argentina.
"My art gives me a challenge to transform something small into something big and is my way of expressing myself," Meza said.
More Briefing Articles
---