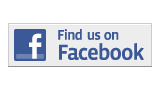 ---
Briefing
VITA Centers to Visit MDC
By Karina Castrillo
Karina.Castrillo003@mymdc.net
The IRS' Volunteer Income Tax Assistance Program will visit several Miami Dade College campuses during the 2012 tax season from February to April.

The program helps the community by preparing tax returns free of charge during tax season.

VITA is run by certified MDC student volunteers who have completed the course in "Tax 2000–Personal Income Tax" and successfully passed two IRS exams. 

Schedule

Carrie P. Meek
Entrepreneurial Education Center
6300 NW 7 Avenue
Room 1209A
Tuesdays, Feb. 7 to April 10
4 p.m. to 7 p.m.


Hialeah Campus
1776 W. 49th Street
Room 324
Tuesdays, Feb. 7 to April 3
4 p.m. to 7 p.m.


Homestead Campus
500 College Terrace
Room D-307
Mondays Feb. 6 to April 9
2 p.m. to 5 p.m.


InterAmerican Campus
627 SW 27th Avenue
Room 3207
Wednesdays, Feb.1to April 4
11:30 a.m. to 3:30 p.m.


Kendall Campus
11011 SW 104th Street
Room 6343—Business Office in Room 6319
Tuesdays and Thursdays
Feb. 7 to  April 10
2 p.m. to 4 p.m.

North Campus
11380 NW 27th Avenue
Business Resource Center, Room 2201,
Tuesdays
Feb. 7 to April 10
4 p.m. to 7 p.m.

Wolfson Campus
300 NE 2nd Avenue
ETCOTA Center, Room 7109
Saturdays
Feb. 4 to March 31
9 a.m. to 12 p.m.
More Briefing Articles
---