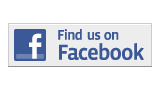 ---
Forum
Beverly Hills Cop Out
By Richard Pizarro
richard.pizarro001@mymdc.net
After a week of attending different publicity events for his latest film, Tower Heist director, Brett Ratner, said a little too much. The Hollywood producer went on a series of rants on a variety of different venues including The Howard Stern Show and Attack of the Show, making inappropriate comments about female celebrities such as Olivia Munn and Lindsey Lohan. Ratner went as far as dropping the homophobic three letter F bomb in the process.

Due to his remarks, Ratner resigned as producer for the Oscar telecast in February. Less than 24 hours before this news unfolded, Eddie Murphy also dropped from the Oscars. Murphy had recently been named as the 2012 host. It's a shame Murphy followed Ratner's footsteps. Murphy's comeback and edginess would have been just what the ceremony needed.

This isn't the first time Murphy walks out on the awards. Murphy stormed out of the 2007 ceremony after losing the Best Supporting Actor award to Alan Arkin for his acting in Little Miss Sunshine.

The Academy decided to hire veteran producer Brian Grazer, known for producing A Beautiful Mind and Apollo 13. Grazer took a conservative bet and decided to choose actor Billy Crystal to host the awards. This will be ninth time Crystal hosts the awards. At least there are is still hope for the Muppets, who due to a recent online campaign are rumored to assist in next years telecast.
More Forum Articles
---