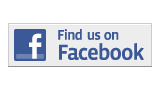 ---
Forum
Diamond Girls Strut Their Stuff
By Danyelle Carter
danyelle.carter001@mymdc.net
Can you imagine wearing a $2.5 million dollar bra with approximately 3,400 precious stones, including white and yellow diamonds, pearls, citrines and aquamarines, all in white and yellow 18 carat gold?
On Nov. 29, Victoria Secret model Miranda Kerr, one of the world's top  supermodels, wore the long awaited fantasy bra by London Jewelers for the "Fantasies and Dreams of Christmas" catalog.
The inspiration for the bra came from a vision of an underwater fantasy with highly glamorous angels surrounded by nothing but luxury. The fantasy bra was carefully put together by the hands of master craftsmen, who spent more than 500 hours on the bra.
Each year since the 1995 program, supermodels are featured in elaborate costumed lingerie and sleepwear, strutting on a lavish catwalk adorned with Swarovski elements. The iconic angel wings have become a staple for the show, but there are a variety of others as well, such as butterfly, peacock, or devil wings.
Past Victoria Secret models who have worn the 2.5 million dollar bejeweled bra include Tyra Banks, Gisele Bündchen and Adriana Lima. In 2000, Gisele Bündchen wore a 15 million dollar bra, setting the record for most expensive item of lingerie ever created in the
Guinness World Records
. In 2009, the Harlequin Fantasy Bra was estimated at three million dollars and two million dollars for the 2010 Bombshell Fantasy Bra, both designed by
Damiani
.
More Forum Articles
---