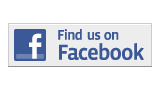 ---
Forum
Student Debt Protests Heard
By Morena Guerrero
morena.guerrero001@mymdc.net
"For thee first time ever, there is now more student debt than credit card debt in America — to the tune of $829 billion in student loans. The average college student today has $24,000 in student debt, and many are without jobs they feel their degree had guaranteed," according to a staff article on the NPR website.

In 2008 alone, 67% of students graduating from four-year colleges and universities had student loan debt.  That represents 1.4 million students graduating with debt, up 27% from 1.1 million in 2004. The average debt for graduating seniors at private non-profit universities was $27,650.

The lending system holds incentives for loans to be issued regardless of whether debtors are likely to be able to pay them back. According to the publisher of FinAid.org, Mark Kantrowitz, "the government stands to earn $2,010.44 more in interest from a $10,000 loan that defaulted than if it had been paid in full over a 20-year term, and $6,522.00 more than if it had been paid back in 10 years."

The White House budget for the fiscal year ending in Sep. 2011 expects "gross recovery between $1.10 and $1.22 for every dollar of defaulted student loans." One group, however, is not sitting quietly as this trend continues.

The Occupy Student Debt Campaign, a group consisting of students, alumni, faculty, and concerned supporters from around the New York City area, have already taken a stance and are ready to fight back against what they call "economic injustice in the United States."

The campaign is part of the Occupy Wall street movement and an initiative of the Occupy Wall Street Empowerment and Education working group. It focuses on issues concerning the rising student loan debt and works with the NYC All-Student Assembly and the various General Assemblies at various university campuses.  

The campaign challenges the ballooning burden of student debt and calls attention to the injustice of the current infrastructure of higher education. Their pledge expresses a belief in the federal funding of tuition at public colleges and universities, interest-free student loans, and the writing-off of all current student debt.

The national campaign launched on Nov. 21 with a press conference at 1:30 pm in Zuccotti Park. The campaign then proceeded to join a rally of university students from across New York City at 3:30 pm in Madison Square Park, marching to Baruch College, where there was a public hearing with the City University of New York Board of Trustees.

Early November, the Obama administration announced new programs to ease the repayment of student loans, changing the income-based repayment program next year to allow lower monthly payments and shorter durations for low-income borrowers, and offering a slightly lower interest rate to some borrowers who consolidate their loans.

Democrats generally applauded the changes, while some Republicans criticized them, saying that they would encourage excessive borrowing. With this campaign coming together, the administration may be attentive and listening to student outcries and may finally make reparations in favor of the students rather than corporations.
More Forum Articles
---