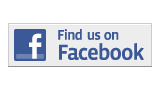 ---
News
Three Vehicles Stolen At North Campus
By Monique Madan
Monique.madan001@mymdc.net
Three cars were reported stolen from Miami Dade College's North  Campus, according to to public safety reports. A beige 1996 Nissan Altima was reported stolen at 1:33 p.m. on Nov. 30 from Lot 4; two other vehicles were reported stolen on Dec. 1 from from Lot 3 at 1:46 p.m. and Lot 19 at 12:57 p.m.
In addition, public safety logs say one vehicle burglary was reported in Lot 6 on Dec. 1 at 8:13 p.m., and another in Lot 8 on Dec. 5 at 8:51 p.m.
It is unclear what was stolen from the vehicles.
"The College community is, unfortunately, not immune to criminal activity, just as the outside community is not," said North Campus Public Safety Chief Therese Homer via email. "But we work hard making the campus a safe learning environment for students, staff, faculty and visitors."
More News Articles
---