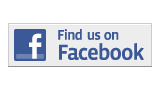 ---
Arts and Entertainment
2012 MIFF Selections Announced
By Mark Pulaski
Mark.pulaski001@mymdc.net
Cinephiles rejoice! The Miami International Film Festival has officially announced it's lineup for 2012.
The festival—in it's 29th year—is slated to feature more than 100 films from across the globe, kicking off on March 2 with the world premiere of the film, Mariachi Gringo, and concluding on March 11 with Argentina's Chinese Take-Away.
Some highlights from this year's MIFF include:

Darling Companion
Diane Keaton plays a woman who replaces the emotional void left by her distracted husband with the love of a stray dog. When her husband later loses the dog, a deeper void is created as the search for the missing canine ensues.
Juan Of The Dead
A horror/comedy from Cuba in which a man starts a zombie-eradicating business after the mindless monsters invade the island nation shortly after the 50th anniversary of the Cuban Revolution.
Someday This Pain WIll Be Useful To You
A star-studded supporting cast highlight this on-screen adaptation of a Peter Cameron novel about a sensitive teenager trying to come to terms with the world around him.
The Deep Blue Sea
Another adaptation, this time of a classic play that features the self-destructive wife of a conservative British judge who gets tangled in a love affair with a Royal Air Force pilot.

For a listing of all featured movies or for more information visit www.miamifilmfestival.com
More Arts and Entertainment Articles
---