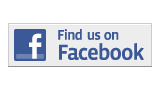 ---
Briefing
Art Program Being Offered At InterAmerican
By Kirsten Rincon
Kirsten.rincon001@mymdc.net
Miami Dade College's InterAmerican  Art Institute—a component of the InterAmerican Campus' School of Continuing Education—is currently providing non-credit classes, workshops, and lectures, which began Jan. 17. 
The classes are aimed at developing cultural awareness and artistic abilities
within the student body. Classes include art and music appreciation, dancing,
painting, theater, sewing, jewelry making, and more.
MDC has gathered renowned educators and local artists including Baruj Salinas,
Yovani Bauta, Daniel Fernandez, Sandra Garcia, Leonor Zarraluqui, Leonardo
Navarro, Daysi Cepeda and Sergio Bezard to teach the classes.
Students will also have the opportunity to exhibit their work and visit local galleries, museums, concerts and other cultural programs.
Lectures and workshops in Spanish are also available.
For more information, contact Sandra Garcia at (305) 237-6195 or e-mail sgarcia3@mdc.edu.
More Briefing Articles
---