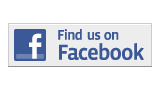 ---
Briefing
MDC Offers Study Abroad Program in China
By Karina Castrillo
Karina.Castrillo003@mymdc.net
Miami Dade College will offer a study abroad program in Shanghai, "Economic Awakenings: China," from April 29 to May 29.
The purpose of the program is to teach students about China's growing economy. The program offers a tour of Shanghai and the Forbidden City, an excursion to the Great Wall and the Terra Cotta Warriors archaeological site, and a performance by Chinese Acrobats.
Students participating will study  two subjects—Macroeconomics 2013 and Microeconomics 2023—at the Shanghai-Lixin University of Commerce.
The courses will be taught by Miami Dade College professor of economics Robert Foran, along with Chinese guest lecturers.
To be eligible for the trip, students must have a GPA of 2.75 or higher. The cost of the program is $4,750.
For more information, contact:
Robert Foran
(305) 237-7665
rforan@mdc.edu
More Briefing Articles
---