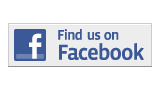 ---
Briefing
Medical Campus Welcomes a New Dean of Student Services
By Maria Moscoso
maria.moscoso004@mymdc.net
Kim McGinnis has joined the Miami Dade College Medical Campus team as the new Dean of Student Services as of Jan. 3.
McGinnis, president of Williamsburg Technical College in Kingstree, South Carolina for the past year and a half, is experienced in working closely with all areas of student services.
Prior to Williamsburg, she was the vice president of Continuing Education at James Sprunt Community College in Kenansville, South Carolina.
As the new Dean of Student Services, McGinnis will have the responsibility of organizing, supervising, and coordinating college programs that relate to student affairs and services.
"It is quite a change, but the campus feels quite welcoming, with a lot of opportunities," McGinnis said.
More Briefing Articles
---