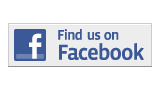 ---
Briefing
Panel to be Hosted on Cuba's Transition
By Amy Zuckerman
Amy.Zuckerman001@mymdc.edu
The Is Cuba in Transition? panel discussion, hosted by Miami Dade College's Center for Latin American and Caribbean Initiatives, will take place on Jan. 31 at 8:30 a.m. in Room 6100 at the Wolfson Campus, 300 NE Second Ave.
 
The panel will discuss how Cuba allows citizens to buy and sell real estate on the island. Topics will include recent reforms regarding Cuba's economic and political system.
Among the speakers: Carlos Saladrigas, co-chairman of Cuba Study Group, Marifeli Perez-Stable, Florida International University professor of sociology, Ariel Armony, CLAS director and a University of Miami professor of international studies.
Carlos Barrezueta, executive director of CLACI at MDC and David Adams, U.S. and Miami editor for Poder magazine, will moderate the panel.
The event is free and open to the public, though registration is required. The presentation will be in English followed by a question and answer session to follow in English and Spanish.
For more information, contact:
Carlos Barrezueta
Executive Director of CLACI
(305) 237 3944
miamipressassociation@gmail.com
More Briefing Articles
---