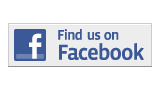 ---
Briefing
South Florida Red Cross is Accepting Volunteers
By Jael Teme
jael.teme001@mymdc.net
The AmeriCorps South Florida Preparedness & Response Team at the American Red Cross South Florida Region is currently accepting applications for the class of 2012.
The program runs from Jan. 1 through Dec. 31. Full-time members receive a living allowance of up to $800 per month while they serve, and if eligible, health care and childcare benefits.
Upon successful completion, members are also eligible for an education award of up to $5,500 from the National Corporation of Community Service.
Applicants must be at least 18 years old, have a high school diploma or equivalent, college degree preferred, and have a valid driver's license. Also, applicants must be U.S. citizens or legal permanent residents.
For more information, contact:
Aida Martinelli
(305) 728-2571
MartinellA@usa.redcross.org
More Briefing Articles
---