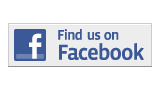 ---
Features
Club Rush At North Campus
Students at North Campus interested in learning more about organizations on campus can attend the spring semester Club Rush event on Jan. 25.
The event, sponsored by the Student Life Department, will take place in the breezeway area,11380 NW 27th Ave., in the 4000 building from 11:30 a.m. to 1 p.m.
Attendees will have opportunities to win prizes. There will be free food and music as well.
For more information, call 305-237-1250 or visit Room 4208. 
---