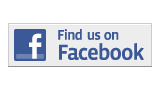 ---
Forum
A Smoker Revolts
By Rafael Tur
Rafael.tur001@mymdc.net
Isn't smoking such a great habit? You're occupied. You're obviously exercising an oral-fixation and best of all it's a great chaser to some harmless binge drinking on weekends.
As you might have guessed, I'm a habitual smoker, and my favorite brand is Dunhill Reds (because menthol is for high school kids). I don't pretend to ignore the fact that I risk a few ailments like nicotine stained fingers, dropping a lit cherry on my shirt and burning my stomach, shortness of breath — while walking up the devilish North Campus cement stair-cases — and of course, good ol' cancer.
I'm aware of these risks just as I'm aware of students crossing the street buried in their iPhones— texting while I'm in my car driving and probably smoking too.
If you're a smoker you know what I mean when I say, "Man, I need a cigarette after that lecture on numbers and symbols I'm supposed to understand." It's one hell of a momentary stress reliever when you suck on some fancy red European cigarettes while you look over notes and wonder, "What the hell is all this stuff? Calligraphy?"
Unfortunately, MDC has seen fit to push us smokers off-campus just to take a few puffs.
I'll admit, before I started smoking at around age 6, the smell of cigarette smoke was anything but pleasant. I can sympathize with all you nose-covering, smoke waving and even mock-coughing health freaks when you distance yourselves from the smokers to breathe fresh air, which must apparently be like gasping for air after nearly drowning.
I have always preferred to distance myself from non-smokers when I smoke. Of course not everyone is that courteous, such as people who run into you while texting on their IPhones.
Is a complete ban of on-campus smoking really necessary? There are esteemed people on our campus in fancy suits who don't want to carry someone elses nicotine breath on them. But there are also some overworked students and even faculty who take pleasure in a lunch break cigarette.

Come on MDC, with the financial-aid offices busier than a night club and 50 percent of students struggling with MAT1033/calligraphy class, it isn't far out at all to say we aren't exactly the happiest bunch of schools this side of the equator.
A designated smoking area would be just as good as cutting the prices on the cafeteria food. If we're paying into the system out of pocket or accumulating a notorious school loan debt, you should be happy we don't "Occupy" your HR offices and demand our taxes/your salaries to buy more cigarettes.
A person's health is their own problem. So point me to where I can sit and smoke and leave me alone while I study calligraphy.
   
More Forum Articles
---