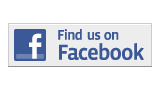 ---
News
Preschool Lab at North Campus Gets Renamed
By Paul Vila
paul.vila001@mymdc.net
Three-year-old Jaylen Thomas' life changed when he built a seesaw.
"My son questions the world now," said the boy's mother, Catanya Jackson.  "At my mom's house he took a plank of wood and placed a container under it to make a seesaw."
Thomas learned the art of seesaw building at The Pre-School Lab at North Campus. The site was recently renamed the "Exploration Station: The Preschool at Miami Dade College " on Jan. 18.
Jackson said Jaylen's curiosity is reflective of the Preschool's also-new STEM initiative—a curriculum that emphasizes science, technology, engineering and mathematics.
"When I asked him what he was doing he simply explained to me what he learned in school about inclines and other mathematical principles that he used to make the seesaw," Jackson said.
Michelle Manjarrez, the director of the preschool is excited about the program's new High Scope curriculum.
"We are introducing children to vocabulary, projects and activities that will enhance their natural scientific thinking," Manjarrez said, who oversees more than 100 preschoolers every semester.
Manjarrez said that the STEM initiative would also familiarize children with scientific vocabulary and concepts at an early stage of their education.
"A student once demonstrated a great deal of interest in a garbage truck toy, so we had an entire lesson dedicated to the mechanics of the truck, like its hydraulic system," Manjarrez said.  
Plant growth projects can be seen on the walls of the school. Words like "nutrients" are being used by kids ages two to five.
Caridad Cuellar, a nursing student at MDC, is a student assistant at the Exploration Station. She has noticed the effectiveness of the STEM program.
"They find the experiments fun," Cuellar said. "They learn more about science and safety procedures in this kind of environment. ".
In addition to the name change, the school added a fruit and vegetable garden  where students and faculty grow their own produce to learn about agriculture, and even use them in their own meals. A new science classroom and art room were also updated.
The science room, filled with  jarred specimens of birds, reptiles, and seeds, includes microscopes and smart tables where children perform math problems, view videos and read.
Jackson said she is glad her son's education now leans toward the sciences.
"That's where the jobs are, and we're no longer at the forefront of scientific development," Jackson said. "We've fallen behind and these types of programs are important if we want to catch up."
Address: 11380 Northwest 27th Avenue #600, Miami FL 33167
Phone: (305) 237-1357
For more information, contact the Pre-School Lab at 305-237-1357.
More News Articles
---