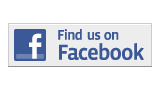 ---
News
Seven Cars stolen from North Campus within month
By Monique Madan
Monique.madan001@mymdc.net
Seven cars were reported stolen from Miami Dade College's North Campus in less than a month, according to public safety reports.
The cars were stolen between Nov.30 to Dec. 29, from Lots 3, 4, 15 and 19. That is nearly half the 16 auto thefts reported at North Campus in 2010, according to the most recent MDC crime statistics. In 2009, seven auto thefts were reported. 
In addition, public safety logs say that seven vehicle burglaries have been reported since Dec. 1. It is unclear what was stolen from the vehicles.
 "My friend told me her car was stolen from the parking lot," said Taryn Henderson, a North Campus student. "But I didn't know this many cars were being stolen. You don't hear about it."
North Campus Public Safety Chief Therese Homer declined comment regarding the matter on Jan. 20.
Cristina Mateo, North Campus' Dean of Administration, said public safety is working toward reducing the auto theft rates.
"This is being accomplished by continuing to be vigilant as we patrol the parking lot," Mateo said. "In some of these cases, it has resulted in arrests."
Carlos Tamayo, the detective who oversees North Campus' auto thefts at the Northside Station for the Miami-Dade Police Department, said four people, who have been connected to North Campus auto thefts, have been arrested in the past year.
"All of them had some type of criminal background" Tamayo said. "They like to steal the Dodges and Fords. No broken windows in the process."
Rachel Paul, a North Campus student said she is upset that no one is advising the College community  about the auto thefts.
"I haven't heard of any of these cars being taken," Paul said. "When am I going to find out? When its already stolen?"
Elijah Brown, supervisor of Broward College's Campus Safety Department agrees.
"Students should be notified when these thefts are committed, they should be kept posted," Brown said. "The safety division should make every effort to make sure the campus environment is informed. An auto theft is just as important as a rape, aggravated assault or anything else."
To report suspicious activity at North Campus, contact Public Safety:
(305)237-1100
More News Articles
---