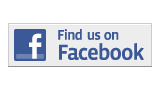 ---
Sports
Lady Sharks point guard Kesheria McNeil beats the odds
By Roberto Portal
roberto.portal001@mymdc.net
Growing up, Kesheria McNeil was surrounded by gangs, drugs and violence. Now the Miami Dade point guard finds herself surrounded by college scouts.
Raised in Raleigh, N.C., the sophomore grew up in the south side of town, which is notorious for crime and violence. Basketball gave her a way out of Raleigh.
"I didn't necessarily want to [move out of Raleigh], but my situation wasn't the best. That's my hometown, and I still love Raleigh," McNeil said.
McNeil credits her sports-oriented family with helping her stay focused and out of trouble.
Every day she would escape the craziness that consumed her neighborhood by going to school and basketball practice.
"I didn't want to live that lifestyle, and I knew that if I did the right things in the classroom and worked hard on the court, there would be opportunities for [me]," McNeil said.
But once practice ended, it was "back to reality."
Growing up with Washington Wizards point guard John Wall, McNeil saw the success he had when he was drafted as the first pick of the 2010 NBA Draft. She's trying stay grounded despite the recent success she's had on the court.
But the goals she's chasing aren't on the hardwood. Majoring in social work, McNeil wants to work with underprivileged children so they can escape the same troubles she did.
Although she left Raleigh, the 20-year old still has dreams of playing for one of her hometown colleges.
That dream may come true now.
Lady Sharks Coach Susan Summons has been impressed by her starting point guard's ability to score on any defense.
"Kesheria's approach to the game is as a leader and a true competitor. She is unselfish, but understands her role is to score, defend, rebound and distribute," Summons said.
McNeil who is ranked in the top 10 in the state for scoring (19.3), assists (4.1) and steals (3.8) has caught the attention of several Division I programs.
She even dropped 42 and 32 points in a game this year.
"I am currently being looked at by three schools to go to after I graduate from Miami Dade College. They are, North Carolina State, Lend Island University, and East Carolina," McNeil said.
Despite the success she's had on the court, McNeil is keeping herself grounded and focused.
"I just have to stay humble and hungry," McNeil said.
So far it's brought her nothing but success.
More Sports Articles
---