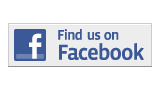 ---
Sports
Miami Dade Sharks reloaded for their 2012 campaign
By Richard Gomez
richard.gomez006@mymdc.net
MDC's Baseball team Preview from The Reporter on Vimeo.
After losing several talented players to the Major League Baseball Draft, the Miami Dade Sharks have restocked their roster with some local and national talent. 
New additions like Mike Caraballo and Mikal Hill will help a Sharks team that lost many players to the 2011 MLB draft and graduation. The Sharks lost five players to the Majors, the most agonizing departure that of outfielder Brian Goodwin. Selected by the Washington Nationals as the 34th pick in the first round, the Sharks will miss Goodwin's powerful bat. He led the team in home runs last year.
"I think any time you lose a player in the first round it's a key loss," said the Sharks head coach Danny Price. "That's why you always have to be in position to pick the best players in the country, and I think we did a good job of rebuilding."
The Sharks head into the 2012 season with the mindset of making this year's state tournament. Last year the Sharks didn't qualify for the state tournament after losing two out of three games to Indian River State College in a conference play-in game. Indian River rallied in the final game after trailing most of the contest. The Sharks ended the year with a 33-18 record.
"It was a big disappointment. I feel like we've got something to prove, and with the players we have coming back, hopefully we can go farther," Price said.
COACHING

The coaching staff has many holes to fill before the regular season. Other players selected in the draft were pitchers Derek Law, Josue Montanez, Jharel Cotton and shortstop Jorge Vega. Price said the lineup and pitching rotation will vary during the season because of all the competition at open positions. Currently, all positions on the team are up for grab.
"A starting line up right now will most likely look different in a month or so," Price said.
 
CATCHING

The depth at catcher has impressed Price this season. There are three players competing for the starting spot.
"I can say, I never had such talented catchers heading into the season in my 30-plus years of coaching," Price said. "Daniel De la Calle, Roberto Llera, and Leonardo Rojas are all in a dog fight with each other for the catcher position."
Llera, who recovered from a torn ACL he sustained last year, is not letting all of the hype get to him and is ready to accept whatever role the coaching staff throws his way.
"I want to win regardless whose starting at the catcher position," Llera said.
Llera, a 6-foot righty, played most of his senior year at Hialeah High hurt but still manged to make the Miami Herald First-Team All-Dade team in 2011. He had a 32 RBIs, four home runs and a .449 batting average.
De la Calle, a freshman, showed a lot of promise in his senior year at Ferguson High. He made the Miami Herald First-TeamAll-Dade team in 2011 after finishing with a .425 batter average, 23 RBI and four home runs.
Rojas, a returning sophomore, had two home runs, 38 RBI and batted .345 in 48 games last season.
The coaching staff hopes to have a final decision at catcher three weeks into the season.
PITCHING

With new transfers from Division I schools to add to the rotation, pitching coach Kevin Long believes the pitching staff looks solid heading into the season. The coaching staff was able to recruit players from successful programs across the nation.
University of Florida transfer Michael Heller was part of a Gators team last year that lost to South Carolina in the NCAA Championship. He made five appearances for the Gators and finished with 4.15 ERA.
Heller  believes he has much to offer underclassmen on the team.
"I have experience a lot of younger guys might not have, and with my experience I can start to help guys on the team," Heller said.
The pitching staff had individual and team workouts throughout the fall, and is content with the progress they've made.
"We made a lot of strides at the end of the fall, but now it's time to prepare, and have our guys step it up," Long said. 
OUTFIELD

Five players are fighting for each of the open outfield positions.
Some of the combatants competing for the starting spots are Carlos Matamoros, Eric Jhones, and Ozney Guillen. Price described Matamoros as left-handed speedster who needs to cut back on his strikeouts. Matamores, a freshman, is competing with Jones for the starting right fielder opening.
Matamores, a Coral Gables graduate, made the Miami Herald 6A Second-Team All-Dade team in 2011.
Jhones, a 5-foot-7 160-pound right hand hitter is very quick on the bases Price said. Jones made the the Miami Herald 6A Third-Team All-Dade team in 2011.
The Sharks had 75 errors last year and are hoping their new outfielders will be able to reduce that number drastically.
Guillen, a returning sophomore, split all of his time between the outfield and infield.
INFIELD

Like most of the roster, Price said lots of his infielders can play multiple positions, giving him lots of versatility. Currently all infield positions are up for grabs, Price said.
"There's all kind of scenarios, that's why we're trying out these players at different spots," Price said.
Mikal Hill, rated the best short stop in North Carolina, was awarded the Charlotte Observer's All-Observer player of the year award. He finished his senior year with a .566 batting average,  seven home runs, 39 RBIs, 9 doubles and 18 stolen bases. The South Carolina University transfer will be plugged into all infield positions during the season to see where he fits best said Price.
Three players are battling to start at first base. Guillen, who had a .347 batting average last year, is is among the contenders Price said. Guillen had 33 RBI last year.
At second base Angel Ortiz, Jhones and are competing for the starting role. Ortiz, a freshman, came from Klien Forrest High School in Houston, Texas.
Freshman Jovany Felipe and Sophomore Antonio Alvarez are battling for the third base job. Felipe, a Coral Gables graduate, made the Miami Herald 6A Third-Team All-Dade team in 2011. He finished his senior year with with a .453 batting average, eight home runs and 43 RBI. Alvarez received limited playing at North Caroline State last year only scoring one run in six plate appearnces. Alvarez made the Miami Herald 4A-1A Third-Team All-Dade team as a senior at Florida Christian Academy.
More Sports Articles
---