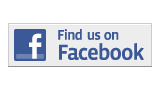 ---
Sports
New softball coach Gina De Aguero looks to continue the Lady Sharks' history of success
By Jaime Gutierrez
Jaime.Gutierrez004@mymdc.net
MDC's Softball Team Preview from The Reporter on Vimeo.
Gina De Aguero has some big shoes to fill.
Hired the last month, the new softball coach is taking over for Carlos Caro, who was dismissed on Oct. 25 after posting a 238-103 career record at Miami Dade and led the Lady Sharks to a district championship last year and a national championship in 2010.
With the season starting Jan. 27 against State College of Florida, De Aguero is still getting a feel for the team.
"I know and understand there is talent on this team, I just have to get comfortable with everyone and understand what they do best on the field," said De Aguero.
She previously served as an assistant coach at St. Thomas and was also coach of local travel team -- the Miami Lady Canes.
The Lady Sharks have four returning players, nine freshmen and two transfers making up this year's squad.
De Aguero said the Lady Sharks rivalry game against Indian River State College would be a good measuring stick of where the team stands.
 
Pitching

Sophomores Caroline Curran and Allora Miller will anchor the pitching staff. Curran, a transfer from the University of Tennessee Chattanooga, posted a 7.50 ERA in 4.2 innings pitched with the Mocs. Miller had a 3-2 record last year for the Lady Sharks with a 6.75 ERA. The Lady Sharks will rely on freshman Thais Nagano to close out games. Nagano was part of a Brazilian national team that participated in the Junior Women's World Championship. Nagano's selection of pitches includes a fastball, riseball and curveball.  De Aguero said she is counting on Curran and Miller to go deep into games and close them out.
 
Batting

The Lady Sharks' offenses helped propel them to championship success in years past and are hoping to keep it going. First-Team All-American sophomore Samira Tanaka led the Lady Sharks' offensive surge batting .430 and scoring 43 runs. Tanaka who plays shortstop and second base and is considered one of their better overall players and the most consistent De Aguero said.
De Aguero also said Aline Uehara is one of the best pure hitters on the team and should produce a lot for the Lady Sharks. Uehara can also be used on the mound. She recorded a 3.53 ERA in 77.1 innings last year. She finished last season off with 23 hits and 12 RBI.
Christine Marino, a St.Petersburgh State College transfer, will give the Lady Sharks some extra power in the lineup. She had 48 hits, 22 RBI and a .318 batting average last year.
Freshman Ericka Acevedo, who plays third base and also pitches, is considered another threat with her hitting and will be looking to find some playing time among all the returning sophomore.
 
Infielders
 
De Aguero considers her infield to be rock solid with freshman Carmen Nadal at first base, freshman Paris Prusak at second and Tanaka at shortstop. Freshman Maegan Lee, who played at South Dade High last year, gives De Aguero the versatility she'll need.  Lee can play third base or pitch if need be. Returning catcher Alexsa Valdes brings some experience behind the plate.
 
Outfielders

There are two names to keep an eye out for in the outfield, those are freshmen Kayla Ogle and Alexandra Schneide. De Aguero believes both will start at two of the outfield positions.
Sarah Levern and Valdes will be competing for the remaining time in the outfield.
More Sports Articles
---