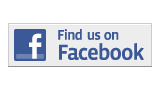 TOP STORY
Two 2012 Republican presidential contenders, Mitt Romney and Newt Gingrich, participated in the Meet The Candidates forum held at Univision Studios and Miami Dade College Wolfson Campus.
Occupy: An Occupy protester tries to convice police to let them stay while holding the symbol of peace, a flower, to show that they mean no harm.—NIKOLAUS C. FINK / THE REPORTER
Up And Coming: Yader Fonseca, an art major, mixes paint in the art room at Kendall Campus. Fonseca, 21, paints a recreation of a photograph; he adds his style to the piece.—DONNALYN ANTHONY / THE REPORTER
A Visionary: Jose Dominguez, 39, depends on his service dog, Shadow, to guide him during his daily task. He lost his vision 12 years ago.—CHANELL QUINONES / THE REPORTER
We've Met Em': Mitt Romney, left, and Newt Gingrich both held seperate forums prior Florida's Republican primary election. Romney held his question-and-answer session at MDC's Wolfson Campus.—DONNALYN ANTHONY / THE REPORTER
HIGHLIGHTS
Jose Dominguez, a part-time outreach specialist for ACCESS Services at Wolfson Campus, lost his vision 12 years ago and now continues as an actor and playwright.
Miami International Film Festival Selections Announced
Miami Dade First Baseman Yogey Perez Left His Home Island To Chase His MLB Dream