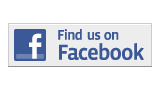 ---
Arts and Entertainment
"The Collective" Brings Homegrown Talent Into The Spotlight
By Lynn Joasil
lynn.joasil001@mymdc.net
Twenty plus creative talents stepped in front of the microphone on stage at the Wolfson Campus auditorium on Jan. 27 for a talent show
The event was hosted by an on-campus organization called The Collective.
The showcase—hosted by students Greg Louis-Charles and Steve Sarria—started off by acknowledging the woman who helped make this night possible, Phyllis Baker, a professor and Museum Guide at the University of Miami and a part-time professor at MDC.
 
The talent show, which was also held last year, came about when Baker presented the idea to some of her students. From there, Baker said they formed The Collective to "share our collective cultures together."
"I think it is important for students with creativity to let out their talents," said Douglas Levy, a Wolfson Campus student.
One of the crowd favorites was Jada Blaze, a Miami native and Bethune-Cookman alumni. The singer/rapper gave an electric performance of her female anthem Strong Women—earning her a standing ovation.
"She's shows so much empowerment in her music," said Chante Hunter, a Florida International University student who was in attendance.
Another highlight of the night was by Kassandra Jean, a current MDC student and a former student at New World School of the Arts. Majoring in pre-law, this inspiring paralegal has been dancing for fourteen years. Performing with a silhouette background, she gave a heartfelt performance of Demi Lovato's "Skyscraper".
None of this would have been possible without the help of Baker, "the titan of togetherness," according to her former student Devon Dassaw, who closed the show with a touching poem dedicated to the professor.
"Artist of advice, investigator of integrity and the emperor of empathy," he recited.
Baker acknowledges that the showcase is needed for students like Jean and Dassaw who want a platform to express themselves.
"Without giving voice to our gifts we suffocate," she said.
More Arts and Entertainment Articles
---