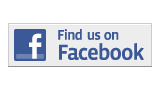 ---
Briefing
Former President Of Nicaragua To Speak At MDC
By Karina Castrillo
Karina.Castrillo003@mymdc.net

Former Nicaraguan president Enrique Bolaños
Former Nicaraguan president Enrique Bolaños will host a presentation through the Center for Latin American and Caribbean Initiatives at Miami Dade College Wolfson Campus, 300 N.E. Second Ave. Room 1261 on Feb. 16 from 7 to 8:30 p.m.
Bolaños will reflect on the policies and methods of his governing and present his virtual library- a collection of documents explaining the political, economic, and environmental context of his presidency.
Among these documents which he wishes to display in order to promote truth and transparency are his discussions, contracts, and agenda of activities during his term in office.
The presentation will be conducted in Spanish and a reception will follow. The event is free and open to the public but, reservations are required.
To reserve a seat, contact:
event@enriquebolanos.org
More Briefing Articles
---