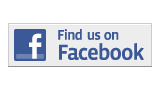 ---
Features
President's Volunteer Service Award Being Offered
By Melissa Hunsberger
meliss.hunsberger001@mymdc.net
Miami Dade College students, administrators, faculty and staff can apply for the President's Volunteer Service Award, which recognizes the valuable contributions volunteers are making in the community.
Volunteers are encouraged to participate in areas such as youth development, parks and open spaces, healthy communities, public safety, and emergency response.
Those interested in volunteering should stop by the Center for Community Involvement at any campus. Volunteers who complete 100 community service or service learning hours within a 12 month period are eligible to apply.
Award recipients receive a lapel pin, a certificate and a letter from President Barack Obama. Application deadline is April 9.
According to Nerys Torralbas, Student Ambassador at the Center for Community Involvement, Hialeah Campus, students are already lending their free time to organizations like the American Cancer Society, Salvation Army, and Camillus House.
For more information, contact:
Center for Community Involvement at any campus
---