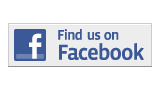 ---
Forum
Censorship Overload
By Paul Vila
paul.vila001@mymdc.net
In the fight against the horrid specter of online piracy, the U.S. Government, at the behest of the lobbyists that the major media giants have in Washington, has attempted to pass legislation that would infringe on the neutrality of the Internet and therein our freedom of speech.
The PROTECT IP Act (PIPA), introduced in the U.S. Senate last May, and the more recent Stop Online Piracy Act (SOPA), introduced in the House of Representatives last October, are meant to target foreign websites that violate copyright law. Previous actions restricted the Big Brother-esque enforcement of such laws to companies based in the United States.
PIPA would pretty much set out to force Internet providers, search engines, blogs, advertising services, and every other form of online media to cease any affiliation with infringing websites or else face legal persecution.
  
So don't blame AT&T if you can't access Pirate Bay. Companies can also sue new websites if they conclude that the new sites are enabling copyright infringement under the provisions set forth in the PIPA bill.
  
The SOPA bill would give the U.S. Attorney General the power to seek court orders to force Internet providers, DNS providers, search engines, advertisers and the like from dealing with copyright infringing sites. Payment facilities would also be forced to cut off any business with any site that might be suspected of copyright infringement.
Fortnately, online titans such as the all-powerful Google and the all-knowing (as students hope) Wikipedia and others have taken up arms and brought the issue of the potential harm these bills would cause to net neutrality to an otherwise largely apathetic population.
The bills have been put on hold (hopefully indefinitely), and the efforts to effectively censor the Internet in the U.S. and abroad have been dashed for the time being.
More Forum Articles
---