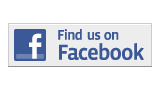 ---
Forum
Gun Show Or Pre-Apocalyptic Preparation?
By Rafael Tur
Rafael.tur001@mymdc.net
Two weekends ago I was out of town at a huge gun show.
Unless you possess a fat wallet and an obsession for fire-power, gun shows are generally boring. You'd think you'd see wild swamp-like farmers or a bunch of veterans, who never quite left the armed forces, roaming the aisles, looking to easily spend $1,000 on some killer cold steel.
The truth is, my last gun-show was anything but some kind of gun-crazed orgy. In fact, the crowd was made up mostly of families, young college students and regular old senior citizens who have grown concerned about society and are looking to pack some heat–for protection, of course.
As a gun freak, I'd love for everyone to get in on the action.
High demand has sent gun prices skyrocketing, prompting even private citizens to sell their WWII collectibles at cut-throat prices
There has also been a tremendous surge in the number of background checks the FBI is conducting on those applying for the CCW, also known as a concealed weapons permit.
Last year's Black Friday alone flooded the Federal Bureau of Investigation with more than 129,166 background checks for a CCW. That is a 32% rise from the previous year's Black Friday.
Some say liberal presidential administrations (who naturally aim for stricter gun laws) have caused sales to soar.This time around, however, I think it's a whole lot simpler and a lot less political.
So much talk about 2012's rapture, a looming WW III and of course the obsession with  the two billion dollar birth of Beyonce's first child. It's becoming way too obvious that the collapse of society may be closer than we think.
Dun, dun, dun.
Most first time gun buyers are looking for assault rifles for the supposed urban warfare they expect to get into when Facebook goes down and the power grid is destroyed.
  
Obviously those senior citizens and concerned families are going to throw on some combat boots and pick up an M4 while they scout building rooftops and avoid very bored and angry thugs driven by rage in the post-apocalyptic America.
 
Consider this your warning, MDC. You can either arm yourself for the coming collapse or you can wear a Guy Fawkes mask and complain about WW III's impeding your Internet access.
As for me, I've got plenty of ammo.
More Forum Articles
---