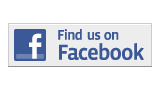 ---
Forum
When Wheels Collide
By Sylvia Rivas
srivas2@mdc.edu
Most people on Kendall Campus never spend any significant amount of time in a wheelchair, and frankly, I'm glad for them.
However, I am a wheelchair user due to chronic problems with my legs. It's a manual wheelchair, which means it's powered by Sylvia. Fortunately, I live in the days of the Americans with Disabilities Act (ADA), so I'm blessed with accommodations such as free access to elevators and the such.
Unfortunately, the terrain on Kendall Campus was designed by architects who were infatuated with multi-level constructions. Stairs are everywhere, and thankfully, so are wheelchair ramps. Nice, steep wheelchair ramps.
Oh, boy.
Unfortunately, so are bicycles. Now, I have nothing against bicycles or bicyclists. In fact, I used to love riding my bike, back in the days when my legs worked like well-oiled machines. What a wonderful feeling to have the wind in my hair and the pleasant exhilaration of this fun form of exercise/transportation.
I'm happy for anyone who still gets to experience those sensations. But I'm having a problem with bikes on campus because their owners are constantly locking them up on the rails of the wheelchair ramps, blocking my access to the ramps and preventing me from using the handrails to pull myself along.
Bicyclists also block sidewalks by chaining their bikes to the metal poles of lamp posts. This really, really ticks me off, so much so that I sometimes get fantasies of popping tires and cutting spokes with wire cutters. Fortunately, I'm not a violent person, and I don't destroy other people's property, no matter how hard people make my life.
Come on, folks. If you are able-bodied enough to ride your bikes to campus, you are strong enough to peddle yourself to the bike racks and chain your bikes up where they won't harm anyone. There are perfectly good bike racks at the back of building 3, in the breezeway of building M, at the gym building and at building 8.
In fact, there are two bike racks at building 8. There is no good reason, other than a complete lack of caring about other people's mobility issues, for chaining bikes where they are obviously in the way.
If you're on this campus, you're not a little kid anymore. Use the good common sense and social skills you got from Sesame Street and Mr. Rogers. Learn to be a good neighbor, or I might have to sic Super Elmo on you. Or Campus Security.
Sylvia Rivas is a speech tutor at the Kendall Campus of Miami Dade College.
More Forum Articles
---