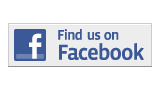 ---
News
Blind Wolfson Outreach Specialist Takes The Stage
By Monique Madan
Monique.madan001@mymdc.net
Jose Dominguez' apartment is adorned with bright, multi-colored paintings.
Although he is blind, Dominguez, 39, takes refuge in admiring them as they hang in his living room.  "Agua Mala," his favorite piece, depicts a man and his young son gazing into the sea.
"The colors grab me," he said as he pointed toward the frame. "The blue, orange and brown. Isn't it beautiful? The man is telling his son not to leave his native land when he points into the horizon."
Twelve years ago, Dominguez, a part-time outreach specialist for ACCESS Services at Wolfson Campus, was diagnosed with a severe meningitis while he was on tour in Spain as a professional actor from Cuba.
Soon after, Dominguez lost complete vision in both eyes.
"It happened little by little," Dominguez said. "First thing that happens is you try to forget, avoid, deny  that the  process is happening. Acting is my life. That was not supposed to happen."
In 2000, Dominguez moved to Miami where he enrolled at Miami Dade College to sharpen his English. Shortly after, he was hired by ACCESS Services where he places students with disabilities in AmeriCorps work programs.
"Some students open their hearts and end up doing big things," Dominguez said. "I have a student that left transformed. I saw him graduate. He said 'thank you.' Its amazing when you feel you did something, like you are an instrument used to follow some bigger plan."
When off of work, Dominguez continues to spend his time directing, acting and writing plays. Most recently, "Urban Stories" in Spanish, an independent film he acted in last year, won the 2012 best feature film award  for the Miami Life Awards.
He is now writing, directing and acting in a play called "I See a Sailor that Sees a Geisha," a work that revolves around two internally damaged individuals trying to find their identities.
He practices three times a week at Inkub8, a performing studio in mid-town Miami and South Miami High School.
In the past six years he has contributed to more than five works that have appeared or debuted at the Adrienne Arsht Center for the Performing Arts in Downtown, Miami, the Byron Carlyle Theater in Miami Beach as well as other venues.
"One of the most challenging things about becoming blind was not knowing where the edge of the stage was," Dominguez said, as he demonstrated with his body. "Its really hard. I used to feel trapped."
In his spare time, Dominguez reads, goes to plays and visits art museums.
"Sometimes I describe things to him," said Marangeli Franco, his wife of five years. "I  explain  the cinematography, where the actors are, how they are moving and how they look. At night I will read to him or he will read to me from his audio books."
Dominguez also enjoys interpreting the works on his own.
"I go by the sounds on stage and how things are put together," Dominguez said. "Sometimes colors and costumes are very important, but sometimes they aren't. Depends on the piece.  And when I go see art, I feel the texture of the paint. I feel what they are about and the story they are trying to tell."
Dominguez considers himself t to be fully independent. He goes shopping for clothes on his own with his service dog: a golden retriever named Shadow, who has been with him nine years.
Based on the fabric's texture or embroidered features, he asks the sales representative to tell him the color and detail of each item.
"Sometimes he comes home with ugly stuff and we'll return some of them," Franco said as she laughed. "But he knows what he likes. He has his own style and he is set on it. He will never wear Polos or short sleeves. Never."
Shadow assists Dominguez with everyday tasks. The train, streets, work, and the theater are just a few places Shadow goes.
"He is my shadow. Wherever I go, he goes. He is my pair of eyes," Dominguez said. "When he wears his harness, he is at work. When he doesn't have it on, he is my pet. "
On the streets Shadow appears serious, but at home, you can find Shadow and Dominguez sitting in the grass on a Saturday or horse-playing in the living room.
"He is my teacher," Dominguez said as he smiled. "I'm a bad student. He is patient, very respectful, very loyal.I trust him, my life depends on him."
Dominguez' mother, Isolina León,  is proud of her son, but she still suffers seeing him struggle.
"My son is very strong, very decided," León said. "It hurts to see him try on his shoes. It takes a bit for him to figure out which shoe goes on what foot."
Despite her pain, León said Dominguez does some things better than some people that have all their senses. 
"He cooks better than me," she said. "I always ask him what ingredient each dish is missing. He always knows what to do."
To relax, Dominguez brews his own tea. He has jars of different spices like: lavender, mint, jasmine, chamomile, rose bud, spearmint and peppermint. He smells each ingredient and studies the shape of the container to decide which tea he is in the mood for.
"He is non-stop, comes in, takes few breaks," said Kenneth Marquard, director of ACCESS Services at Wolfson Campus."He's one of the most efficient people I know. Very few can do the type of work that he does. He is exceptionally bright and talented."
Marquard feels that playwrights have to be very perceptive about human relationships. He said Dominguez brings those qualities to work.
"He has integrated those powers within his own persona," he said. " His experiences have become part of him and allow him to be very effective in understanding others." 
Eye contact is what Dominguez said he misses most. He measures a person's personality through the rhythm, intensity, and energy of their voice.
"You can tell when someone is real, straight forward and honest," Dominguez said. "Through someone's voice you can identify so many things. In real life and in theater."
Though Dominguez does not know what he currently looks like, he said he is grateful to have had vision at one point in his life.
"I know what the world looks like," Dominguez said. "How can you explain to someone something that they haven't seen at all? Its like touching a seagull, but you can't see him fly."
More News Articles
---