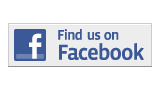 ---
News
Electronic Tax Forms Now Available For Students
By Maria Moscoso
maria.moscoso004@mymdc.net
Students now have the opportunity to electronically receive their IRS 1098-T form.
The form, used for tax filing taxes purposes, serves as a tuition statement showing how much in tuition a student has paid during a calendar year.
E.H. Levering, Miami Dade College's chief financial officer, thinks the new delivery method saves MDC and students time and money while lowering the risk of identity theft.
"Faculty and staff are now enjoying an electronic delivery of their W-2 forms," Levering said. "More than 86 percent of staff chose an electronic W-2 for 2011."
Albert Moreno, an accounting major at  Kendall Campus said he is skeptical of the process.
"I don't want to fill in my personal and critical details online," Moreno said.
Each form contains the student's name, address, taxpayer identification number (TIN), enrollment information and academic status.
According to Levering, the form is only informational and serves to alert students on whether or not they are eligible for education tax credits—the amount of money a tax filer is allowed to subtract for what they owe in taxes on their tax returns.
To view the form, students can visit the "On-Line 1098-T" link found in the student portal. If you select to receive your 1098-T forms electronically, you will also be able to browse and print prior year 1098-T forms at anytime.
Maria Mari, a professor at the School of Business at Kendall Campus said she is all for the new advancement.
"This form eases the process of claiming an educational tax credit," Mari said. "It eliminates the hassle of gathering the student's educational expenses and they should take advantage of this opportunity."
If a student is not content with the electronic delivery, they can receive the paper form through the mail.
To see if they qualify for any credit taxes, students can visit their tax representative or can visit a Single Stop USA, a nonprofit organization that offers free services for students, located at Wolfson, North and Kendall campuses for free tax preparation.

For more information visit: https://odysseyweb.mdc.edu/odyssey/student/t1098delivery.jsp
or email: odysseyweb@mdc.edu.
More News Articles
---