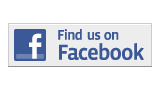 ---
News
Two Students Balance Books and Jai Alai
By Brittany Esquijarosa
Britt.Esquijarosa001@mymdc.net
Iñaki Osa and Imanol López work hard to find a balance between attending Miami Dade College and being professional players of the world's fastest game—jai alai.
Osa, 31 and López, 27 have had contracts with the largest jai alai operator in the world, Florida Gaming Corporation, for more than 10 years. The players are based at the Miami Jai-Alai facilities.
For Osa and López, jai alai is not just a game they play, but a sport they consider their work.
Playing year-round—from October to June in Miami and July to September in Europe—Osa, who is studying physical therapy at the West Campus, and López, a business administration major at the Wolfson Campus, juggle life as students and professional athletes.
"We sacrifice and enjoy jai-alai, but never neglect our education. The two can be compatible," López said.
Being professional jai alai players has enabled Osa and López to travel to Orlando, Ft. Pierce, Spain, France and Mexico, competing in tournaments such as The Merry Festival, The Triple Crown, The Citrus Tournament, and The Mexican Open, to name a few.
Osa and López are respected players, having won several awards individually and as a duo. They are known for being each other's compatriots and greatest rivals.
"They are the very top players at Miami Jai-Alai, and are an amazing asset to the company," Assistant Player's Manager Javier Hurtado said.
López has won three consecutive Golden Gloves, amongst many other medals, throughout his career, and has a winning percentage of .216 as a backcourt player.
Osa has won six straight winter Triple Crowns and eight straight singles titles at Miami Jai-Alai, has been considered "The King of Jai Alai" by The Miami Herald, and has a winning percentage of .259 as a frontcourt player.
Last year Osa and López together became the world champions of jai alai in Hossegor, France.
It all began in their motherland of Zumaia, Spain, at the ages of eight and nine, when each of their respective parents provided them the resources to play the sport, where they eventually developed "a desire to continue improving."
"In northern Spain, jai alai is very popular, everyone we know plays the sport," Osa said.
The two met in Spain more than two decades ago. They played jai alai with each other often, and ultimately joined companies where they would play on a professional level.
Osa made his professional debut in Milan, Italy in 1996. López made his professional debut in Gernika, Spain in 2003.
They both went on to play for companies in Fort Lauderdale and Dania Beach where scouts for Miami Jai-Alai drafted them. The duo has stayed there ever since.
They never imagined it would catapult them to such a level, but they are aware that it will eventually come to an end.
"If it is meant for us to mark an era, let it be so," López said. "If we do, I will be happy because it was due to a job well done."
More News Articles
---