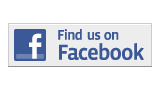 ---
News
Walk To Nicaragua At Kendall Campus
By Jonathan Muñoz
Jonathan.munoz004@mymdc.net
The IF Club, a student-run organization that raises awareness on local and global issues, will be hosting walk2nicaragua 2012 to raise funds for two projects, Tengo Un Sueño (I have a dream) and Escuela Para Los Niños (School for the children).
The goal is to try and walk 1,080 miles around the Kendall Campus track, the distance between Miami and the small village of Chacraseca, Nicaragua.
 The walk will be held March 2 at Miami Dade College Kendall Campus track, 11011 S.W. 104 St. from 9 a.m. to 6 p.m. No admission fee will be charged.
 Students interested in volunteering can receive service learning hours. To register for the event participants should visit w2n.eventbrite.com.
 Participants can make groups and the group that raises the most amount of money over $500, will be able to send one of its members to Nicaragua for two weeks.
 "Everyone longs for meaning and happiness in life; the most effective way to find both is through service to others," said faculty coordinator of walk2nicaragua, professor Carlos Gonzalez. "The walk is one great opportunity to do this- come walk."
For more information, contact:
Professor Carlos Gonzalez
(305) 403 9542
Carlos.gonzalez.sf@gmail.com
More News Articles
---