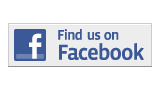 ---
Sports
Books, Basketball and Bedtime Stories
By Jonathan Perez
jonathan.perez019@mymdc.net
Juggling the roles of a point guard, student, and mother, Jasmin Burger does it all.
The freshman balances all these roles and makes it look easy both on and off the court.
Practicing six times a week, it's tough to manage all her responsibilities, but she always makes time to spend with her 2-year old son, Jermoni.
"First it's my son, then school, and then basketball," Burger said.
Burger's gets help from her father who takes care of Jermoni in Fort Lauderdale during the week and brings him to Miami on Wednesday's and when the team plays at away games.
On the weekends, Burger goes to her home in Fort Lauderdale, where she spends time at the park with her son. Once she finishes practicing the alphabet with Jermoni and putting him to bed, she hits the books.
"It's hard to balance everything, but I get a lot of help from my family," Burger said.  "When I go and visit Jermoni on the weekends, everything is devoted to him."
The pressure of being a student athlete and mother can be tough at times but Burger finds the motivation from her mother and grandmother who passed away.
Burger's grandmother died in 2007, and her mother died in 2009 when she was pregnant with Jermoni.
Burger said she wants to make a better life for her son, and knows that if she maintains good grades and plays hard on the court, she will make an impact on his life.
"I know who they wanted me to be and what they wanted me to do for my son," Burger said.
Champion credentials
This Fort Lauderdale native made her way to Miami Dade on a basketball scholarship after leading Dillard High to a state championship last year. Burger said there's not much of a difference between the high school and the college level.
"Everything is kind of the same except for the shot clock. The conditioning is the same, and the intensity is the same because we still play tough teams," Burger said.
Rough Start
At the beginning of the season, Burger suffered a contusion in her right shin during practice when she collided with a teammate.
The injury put her out two and a half weeks.
As the season progressed, the swelling went down and she learned how play through it and deal with it during games.
Shooting guard Vernae Whitby noticed Jamsmin's determination to overcome the injury and the influence she has on the team.
"Jasmin never gives up. She is the hardest working player that I have ever known, and she is always pushing me and my teammates to be better players," Whitby said.
Despite the injury, Burger has found a way to make an impact on the court.
She is the Sharks' second leading scorer averaging 10.3 points per game, and leads the team with 26 3-pointers made. Burger is also second in the team in assists and is averaging two a game.
Coach Susan Summons is impressed with how she has developed since coming out of high school.
"Although in high school her role was more of a passer and not a shooter, here at MDC, at the point guard or wing guard, she must have the ability to be a threat that allows the team to be a stronger offensive team and many more weapons of attack," Summons said.
Burger has displayed her dedication on the court, classroom, and at home and win or lose, she knows she's always going to be a winner at home to her son.
More Sports Articles
---