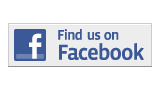 ---
Sports
Perez Defects From Cuba
By Richard Gomez
richard.gomez006@mymdc.net
Family, friends, and memories were left behind when Yogey Perez boarded a flight from Monterrey, Mexico to the United States, in pursuit of achieving his sueño (dream).
That dream is to play Major League Baseball.
Perez, a 22-year old freshman, defected from his home island of Cuba to make his dream a reality.
"I want to enter the draft after this season," said Perez in his native language Spanish. "Major League Baseball, that's why I'm here."
Perez's journey to the U.S. started in Mexico when he was playing in an international tournament with the Cuban National Team in February of last year.
It was there where he escaped from Cuban security officials and hopped on a plane to South Florida.
In his first game since defecting, Perez wowed scouts with his power and potential at the 2011 WWBA Underclass World Championship in Fort Myers, Fla. While playing for the South Florida Bandits Seminoles he went 1-for-3, with a home run in the tournament.
At the WWBA World Championship in Jupiter, Fla., Perez made the All-Tournament team after batting .444, scoring two runs and hitting a double in the five-day tournament.
His American debut caught the eyes of many, including Sharks coach Danny Price.
"I heard of Yogey through professional scouts," Price said. "We had him workout and train with us, and we just took it from there."
Teammates and coaches on the staff love his humility on and off the field. Perez had no trouble getting along with teammates when arriving on campus.
"Yogey is a great guy, who just gets along with everybody in the locker room," said right-hand pitcher Dixon Llorens.
The 6-foot-2, 195 pound switch hitter cannot become a free agent yet due to Major League free agency rules, but he plans to play one year at Miami Dade and then declare for the MLB Draft.
Many on the team believe Perez has a lot to offer on the field.
"He brings a lot of experience on the team, that can help us win games throughout the season," Llorens said.
Growing up in Ciego de Avila, a city that rests in the central part of Cuba, Perez started playing baseball at 9-years old.
Perez began his career playing for Ciego de Ávila Tigres, a team in the Cuban National Series. Perez eventually made the Cuban National Team.
During his time playing national and international baseball, he has batted against his "good friend" Aroldis Chapman many times.
"As a batter I have the mindset that I'm better than whoever is pitching, but he throws with such velocity it's very hard to keep up with the ball," Perez said. "But I did get a couple of hits off him before."
Chapman, a lefty who currently holds the record for the fastest pitch recorded in a Major League game at 105 mph, is also a Cuban defector playing for the Cincinnati Reds. Like Perez, Chapman left everything he knew back in Cuba for an opportunity to play in the Majors.
 "Aroldis and I are good friends we speak a lot on the phone, and he wishes me the best," Perez said.
It's been almost a year since Perez defected, and he describes himself as missing his mother Yolanda Ramos "too much." While living Cuba, Ramos and Perez had a great mother-son relationship. Perez can recall the time his mother told him the story on how his unique name "Yogey" came to be.
"My name [Yogey] was given to me by my mother," Perez said. "She watching a Chinese film and named me after one of the characters."
Perez won't be able to return to Cuba, and is set to make his "sueño" a reality.
"My dream is to play in the big leagues with other Cuban and Latin American superstars," Perez said. "Baseball has taught me that even if you fail, you must keep your head up and try your best the next day."
More Sports Articles
---