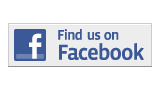 ---
Sports
Sharks have lost, added new players to the roster
By Igor Argibay
igor.argibay001@mymdc.net
The men's basketball team's roster has been in flux this year. It was most apparent in the Sharks' Jan. 10 home game against Johnson and Wales.
The Sharks, who started the season with 12 players, were down to five for the game. Despite having no bench and remaining players playing all 48 minutes, the Sharks managed to keep the game close in 73-72 loss.
Coach Stephen Cowherd said that Rainier Croft, Jarvis Craft and Antonio Owens were unavailable for the game because of eligibility issues. All three players were waiting for their eligibility papers to be processed, Cowherd said.  All three have since been cleared to play.
In addition, Paul Morrow, Tyris Simmons and Steven Largacha left the team.
Miami Dade Athletic Director Anthony Fiorenza said they left for "personal reasons."
Fiorenza did not give any more details for their departure but said they would be welcomed back to the program if their issues are resolved.
Cowherd and other players did not want to go into detail why Simmons, Largacha and Morrow left the team.
"All the players left for the same reason, but it was personal, so I do not want to reveal that," Cowherd said. 
Simmons, a freshman point guard, was one of the Sharks top scorers at 12 points a game.
Replacing the three departed players are walk-ons Steven Clark and Christian Garrido. Both freshmen fell short of making the team in tryouts during the fall, but are looking to make the most out of their recent opportunity.
"I feel good coming into the team, even though it is in mid-season, I have already [adapted] with my teammates," said Garrido, who knew Cowherd prior to tryouts.
Cowherd became familiar with Garrido watching him play in the Midnight All-Stars League, an adult league based in South Florida.
Being familiar with his game and needing additional players to round out the roster, Cowherd offered him a roster spot and he's liked what he's seen so far.
"He has a good shot", Cowherd said.
The Sharks also lost Gabriel Hernandez, who was battling an ankle injury all-season long.
More Sports Articles
---