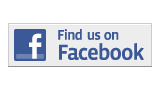 ---
Arts and Entertainment
Gospel Festival Brings Soul To North Campus
By Paul Vila
paul.vila001@mymdc.net
On Feb. 25, the sixth annual Gospel Explosion & Soul Food Tasting will be hosted at North Campus.
Originally titled the Gospel Explosion and Soul Food Fest, the name was changed last year due to  uncertainty over the amount of food that would be available.
The festival, organized by MDC's Black History Month Committees' Gospel Festival Subcommittee, will include musical performances by local artists, Afrocentric arts and crafts vendors and a soul food tasting.
The musical lineup will comprise 14 performers, including soloist Unspeakable Joy, MDC performing-arts graduate Alvin Jackson, Bobby Stringer and the Shewbread School of Worship Dance group.
Performances will be held inside of the North Campus' Lehman Theatre from 5:00 p.m. to 8:00 p.m.
Founded by the late Gwendolyn Smith, former Secretary for Academic Affairs at the North Campus, and Teresa LeFlore, current Department Secretary for the Fire Science Program at the North Campus, the Gospel festival has been a celebration of Black History and the origins of Gospel music since it's conception in 2006.
"[The festival] is inspirational and uplifting," LeFlore said. "We always get a positive response."
The event is free of charge and open to the public.
More Arts and Entertainment Articles
---