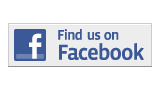 ---
Arts and Entertainment
Seven MDC Students Star In Show
Passion is defined as an intense desire or enthusiasm for something in particular.
For seven Miami Dade College Kendall Campus students, that something is the performing arts.
"As soon as I stepped on stage and started performing, I was instantly addicted to it," said 18-year-old theater major Christopher Rojas, who plays Mr. Milton Gatch in The Roxy Theater Group's latest rendition of the Tony Award-winning musical How to Succeed in Business Without Really Trying.
Rojas, along with fellow MDC students Sasha Mangarre-Rodriguez, Bianca Arrest, Mario Aguado, Fidel Urbina, Patricia Martinez and Chloe Baiza share similar feelings and have joined forces in the production.
 
With the help of lively songs and extravagant dance numbers, How to Succeed in Business Without Really Trying culminates in a vivacious story of ambition, love and the hilarious behind-the-scenes antics of the corporate world. 
 
"It's a really fun show,"  Rojas said. "The entire cast and crew have really put in a lot of hard work and dedication to making this a great show."
Approximately 190 people auditioned with hope of landing a role in the play, with the final cast and orchestra consisting of 70 students, aged 12-22, representing more than 25 schools and colleges across Miami-Dade County.
"We held three to four auditions to be able to see as many people as possible," said Ana Andreu, Programs Director of The Roxy Performing Arts Center and Co-Director of  How to Succeed in Business Without Really Trying.
She says that hopeful performers went through an intense audition testing their skills in dancing, singing and acting.
"We started rehearsing in November, so since then I've been reading the script and really developing my character," said 18-year-old theater major Sasha Mangarre-Rodriguez, playing the character Hedy LaRue.
 
The Roxy Theatre Group partnered with Culture Shock—a division of Miami-Dade County's department of Cultural Affairs—for the production. As a part of the partnership, participating organizations donate tickets to Culture Shock, which then sells them to students for $5. It also serves as a complementary marketing tool for the donation programs. 
The Roxy PAC has been a second home for many MDC students pursuing the performing arts.
"I definitely encourage other MDC theater majors to come here to start pursuing their careers," said Bianca Arrest, 19, playing Miss Krumholtz.
"I think that being a part of any community theatre or program can bring growth into your life, not only as a performer but as a person."
How to Succeed in Business Without Really Trying made its debut at The Roxy PAC on Feb. 17 with additional shows  running through March 3.  Show times: Fridays & Saturdays, 8 p.m. 8 p.m.  Sun., 5:30 p.m. and  Sat., March 3rd, 3 p.m. General Admission is $20.
 For tickets or more information please call 305-226-0030, email JTorgas@RoxyPac.com or visit RoxyPAC.com.
 
Roxy Performing Arts Center
1645 SW 107 Ave.
Miami, FL 33165
More Arts and Entertainment Articles
---